Busy Alba relates to 'Spy Kids' mom
LOS ANGELES - Jessica Alba may play a butt-kicking, bad guy-baiting supermom in Friday's Spy Kids: All the Time in the World, but she insists there's nothing special about her own mothering skills in real life.
"I don't consider myself a supermom," says Alba, who is nine months pregnant with her second child.
"I consider myself a trying-to-figure-it-out-each-day-at-a-time mom. I'm doing the best I can."
Alba admits she does have a few things in common with her Spy Kids character, Marissa Cortez Wilson, the niece of the series' original "spy dad" played by Antonio Banderas.
Marissa, a retired OSS (Organization of Super Spies) agent, is stretched to her limit trying to take care of her new baby, career-focused husband (Joel McHale) and disrespectful step-kids (Mason Cook and Rowan Blanchard.)
But she's lured back into the world of spies to help track down the mysterious Timekeeper, who is bent on ending the world by speeding up time.
"She's trying to appease everyone," Alba explains during a roundtable interview at a downtown Los Angeles hotel.
"She's trying to do the best she can. She doesn't have it all figured out. She makes mistakes but she doesn't harp on it. She figures out that at the end of the day she does enjoy working and doing her job and being a spy but her family comes first. All that stuff I can relate to. "
Despite her insistence that she's just a normal mother, director Robert Rodriguez says he did, in fact, see a supermom side of Alba when she worked on his "Mexploitation" movie, Machete, in 2009.
Rodriguez explains he watched in amazement as Alba successfully manoeuvred through a nasty diaper incident involving her then one-year-old daughter Honor Marie.
"She was dressed up for set but she had the baby with her and the baby's diaper had exploded," he recalls. "She had to change this messy diaper without getting it on her clothes and I thought this was perfect for a Spy Kids movie."
Alba admits she struggled with the decision of whether to continue acting while her first child was still small, and credits Rodriguez for giving her the confidence to return to work.
She says he regularly sat her down for pep talks and told her she could still star in films as long as she found the right balance between work and family.
"I was really torn about the whole thing," she says.
"Robert is a father of five and he's done the most incredible things in his career as a working father. He definitely encouraged me to go back to work, but to also do it in a way that I felt good about."
While Rodriguez is known for such stylish and often violent action flicks as Desperado, From Dusk till Dawn and Sin City, the family-friendly Spy Kids franchise, which started with the 2001 original, is his most successful venture.
Seven years ago, Spy Kids 3D: Game Over kicked off the current 3D movie craze and Rodriguez was very aware he had a lot to live up to with the fourth instalment.
"We knew we had to do 4D if we did another one," he says with a chuckle. "It had to be Smell-o-Vision."
Not only is All the Time in the World presented in 3D, but each audience member also receives an Aromascope scratch 'n' sniff card with numbers that correspond to eight particular scenes.
Rodriguez felt kids would feel further empowered by the movie if it was more interactive for them.
"When kids go to a movie they have to be so passive for two hours," he says. "With this, you're scratching numbers and smelling things and getting close to the movie."
Rodriguez says his Aromascope idea was inspired by director John Waters' similar Odorama gimmick, used in the 1981 cult film, Polyester.
"It was the old technology so it all smelled like batteries after a while," he says. "But it was still really good. I liked the interactivity of it."
For Rodriguez, coming up with new ideas for the popular film series wasn't easy.
"You would think by the fourth movie in a series that you'd be phoning it in, but it's like doing the first one again," he confesses.
Rodriguez says he had to create a different dynamic for the film to make it fresh and exciting for old fans and new viewers, while keeping true to the spirit of the first three films.
"You've already done three of them and so a lot of your best ideas of have already been used. You're scraping your brain trying to think up new ideas."
jessica alba
jessica alba
jessica alba
jessica alba
jessica alba
jessica alba
jessica alba
jessica alba
jessica alba
jessica alba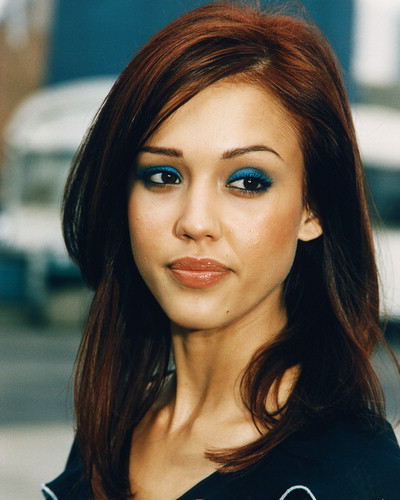 jessica alba
jessica alba
jessica alba
jessica alba