Thursday, 30 June 2011
Non-acting work
As she has grown older, Watson has become something of a fashion devotee, saying that she sees fashion as very similar to art, which she studied in school. In September 2008, she told a blogger, "I've been focusing on art a lot, and fashion's a great extension of that."
In 2008, the British press reported that Watson was to replace Keira Knightley as the face of the fashion house Chanel, but this was flatly denied by both parties. In June 2009, following several months of rumours, Watson confirmed that she would be partnering Burberry as the face of their new campaign; she received an estimated six-figure fee for modelling Burberry's Autumn/Winter 2009 collection. She later appeared in Burberry's 2010 Spring/Summer campaign alongside her brother Alex, musicians George Craig and Matt Gilmour, and Max Hurd. Watson continued her involvement in fashion advertising when she modelled for Lancôme in March 2011.
In September 2009, Watson announced her involvement with People Tree, a Fair Trade fashion brand. Watson worked as a 'creative advisor' for People Tree to create a spring line of clothing, which was released in February 2010; the range featured styles inspired by southern France and the City of London. The collection, described by The Times as "very clever" despite their "quiet hope that [she] would become tangled at the first hemp-woven hurdle", was widely publicised in tabloids such as You magazine, Heat Magazine, Teen Vogue, Cosmopolitan, and People. Watson, who was not paid for the collaboration, admitted that competition for the range was minimal, but argued that "Fashion is a great way to empower people and give them skills; rather than give cash to charity you can help people by buying the clothes they make and supporting things they take pride in"; adding, "I think young people like me are becoming increasingly aware of the humanitarian issues surrounding fast fashion and want to make good choices but there aren't many options out there." Watson continued her involvement with People Tree, resulting in a release of a 2010 Autumn/Winter collection.
emma watson
emma watson
emma watson
emma watson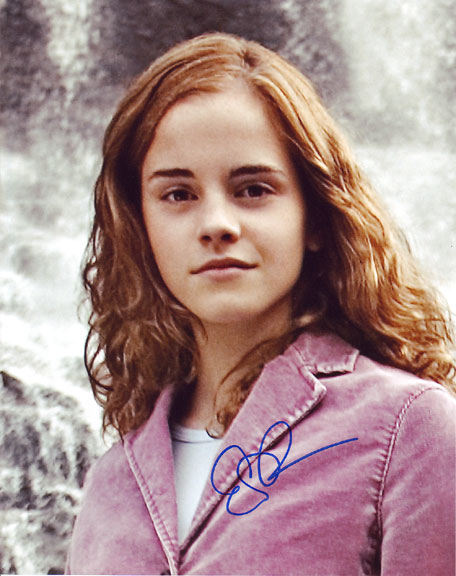 emma watson
emma watson
emma watson
emma watson
emma watson
emma watson
Wednesday, 29 June 2011
Patricia Rooney Mara born 17th April 1985 is an American film and television actress. Mara made her acting début in 2005 and has gone on to star in films including A Nightmare on Elm Street, the remake of the 1984 horror film, and The Social Network. Mara will portray Lisbeth Salander, the title character in The Girl with the Dragon Tattoo, the first of three Sony Pictures films based on Stieg Larsson's Millennium book series.
Mara is also known for her charity work. She oversees the charity Faces of Kibera, which benefits orphans from the Kibera slum in Nairobi, Kenya, one of the largest slums in Africa. She is also the younger sister of actress Kate Mara.
Contents
1 Early life
2 Acting career
3 Faces of Kibera
4 Personal life
5 Filmography
6 References
7 External links Early life
Mara was born and raised in Bedford, New York, a town in Westchester County, a suburb of New York City. She is the daughter of Timothy Christopher Mara, the vice president of player evaluation for the New York Giants, and Kathleen McNulty (née Rooney). She has three siblings: Daniel, Conor and Kate.
Mara is of Italian (from her maternal grandmother) and Irish descent; the Rooney family trace their Irish ancestry to County Down. Mara is the great-granddaughter of Pittsburgh Steelers founder Art Rooney, Sr. and New York Giants founder Tim Mara. Her paternal grandfather, Wellington Mara, was the long-time co-owner of the Giants, succeeded by her uncle, John Mara. Her maternal grandfather, Tim Rooney, has run Yonkers Raceway in Yonkers, New York since 1972. She is the grand-niece of Daniel Rooney, chairman of the Steelers, the United States Ambassador to Ireland, and the co-founder of The Ireland Funds charitable organization.
Mara graduated from Fox Lane High School in 2003, and then travelled to Ecuador, Peru, and Bolivia in South America for four months as part of the Traveling School, an open learning environment. She attended the Gallatin School of Individualized Study at New York University, where she studied psychology, international social policy, and nonprofits. She graduated in 2010.
Mara was inspired to act by going to see musical theatre and by watching old movies, like Gone with the Wind (1939), Rebecca (1940), and Bringing Up Baby (1938), with her mother. acting as a child, stating to The Journal News that "it never seemed that honorable to me, and I guess I was always afraid that I might fail." She won the role of Juliet, in Romeo and Juliet, after being signed up to audition by a friend, and acted in a few student films while at NYU. Mara then began pursuing a career in acting.
rooney mara
rooney mara
rooney mara
rooney mara
rooney mara
rooney mara
rooney mara
rooney mara
rooney mara