Her stylish older sister, Jessica, already has her own fashion line, and now Ashlee SImpson is getting in on the action.
The youngest Simpson sibling just told me that she and Jess are collaborating on a juniors' collection coming to a store near you!
"We have a teen line that we've been working on together that's launching in October," she revealed backstage at the Herve Leger show at Fashion Week today.
So where will it retail?
RELATED: Beyoncé and her sister do Fashion Week
"It's going to be in Macy's," Ash revealed. "It's so fun to work together! It's a family show...it's fun to have the 15-year-olds come in and dress them up."
One thing she didn't spill any deets on is her sister's upcoming wedding to Eric Johnson. If Ash knows anything about the big day, she isn't telling.
"Not that I know of...they're so hush hush!" she said.
Fellow fashionistas front row at Herve included a freshly brunette Katie Cassidy. She just got her hair dyed at Valery Joseph Salon in NYC last weekend, but says blondes don't necessarily have more fun. "I have fun no matter what my hair color is!" she said.
LeAnn Rimes said Herve's signature bandage wrap dresses make her feel sexy, and we must say that the svelte starlet looked healthy in her skintight dress. As for how she's keeping herself in shape?
"Nothing over the top," she told me. "I box. I'm always running around and working, so that's a good one!"
jessica simpson
jessica simpson
jessica simpson
jessica simpson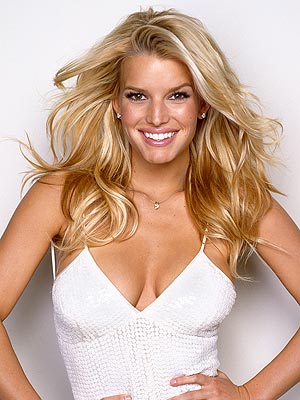 jessica simpson
jessica simpson
jessica simpson
jessica simpson
jessica simpson